Regulatory Compliance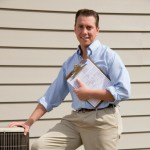 Many industries answer to agencies that regulate their field. These agencies have the power to stop you doing business. Make sure you are in compliance with their rules, and that you are represented effectively before any branch of the agency, if necessary. Peter Glazer has represented businesses before agencies in the following areas:
Acupuncture
Architecture
Barbers
Chiropractic
Construction
Home Improvement Contracting
Home Improvement Sales

Interior Design
Landscape Architecture
Massage Therapy
Personal Training
Pest Control
Professional Engineering
Residential and Commercial Painting
Know the rules. Know the law. Get experience.